Our History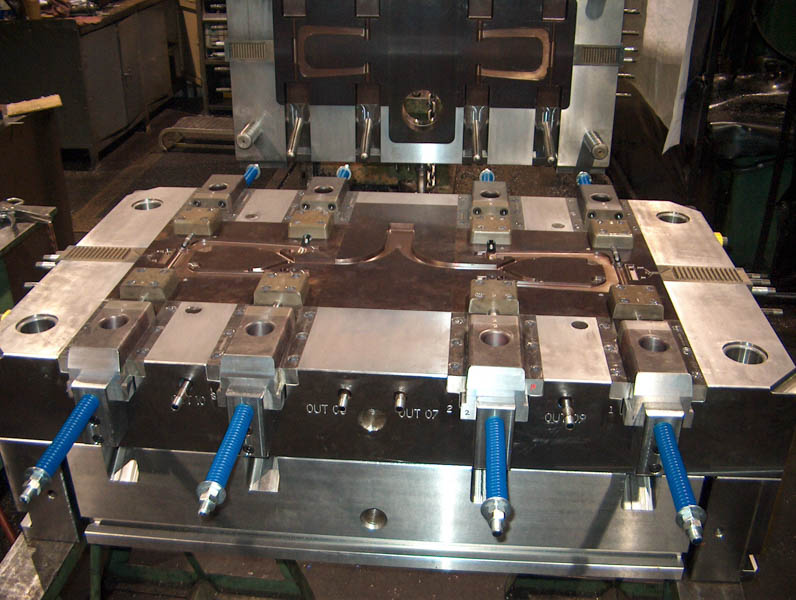 In 1982 Midwest Die Corp was formed by brothers Rodney and Gary Nitz along with friend and neighbor Ray Kinnison. Setting up shop in the back of Ray's welding business, Rod and Gary pursued their dream of owning a tool shop. Gary was a seasoned journeyman mold maker then, and Rod was still drying the ink on his certificate.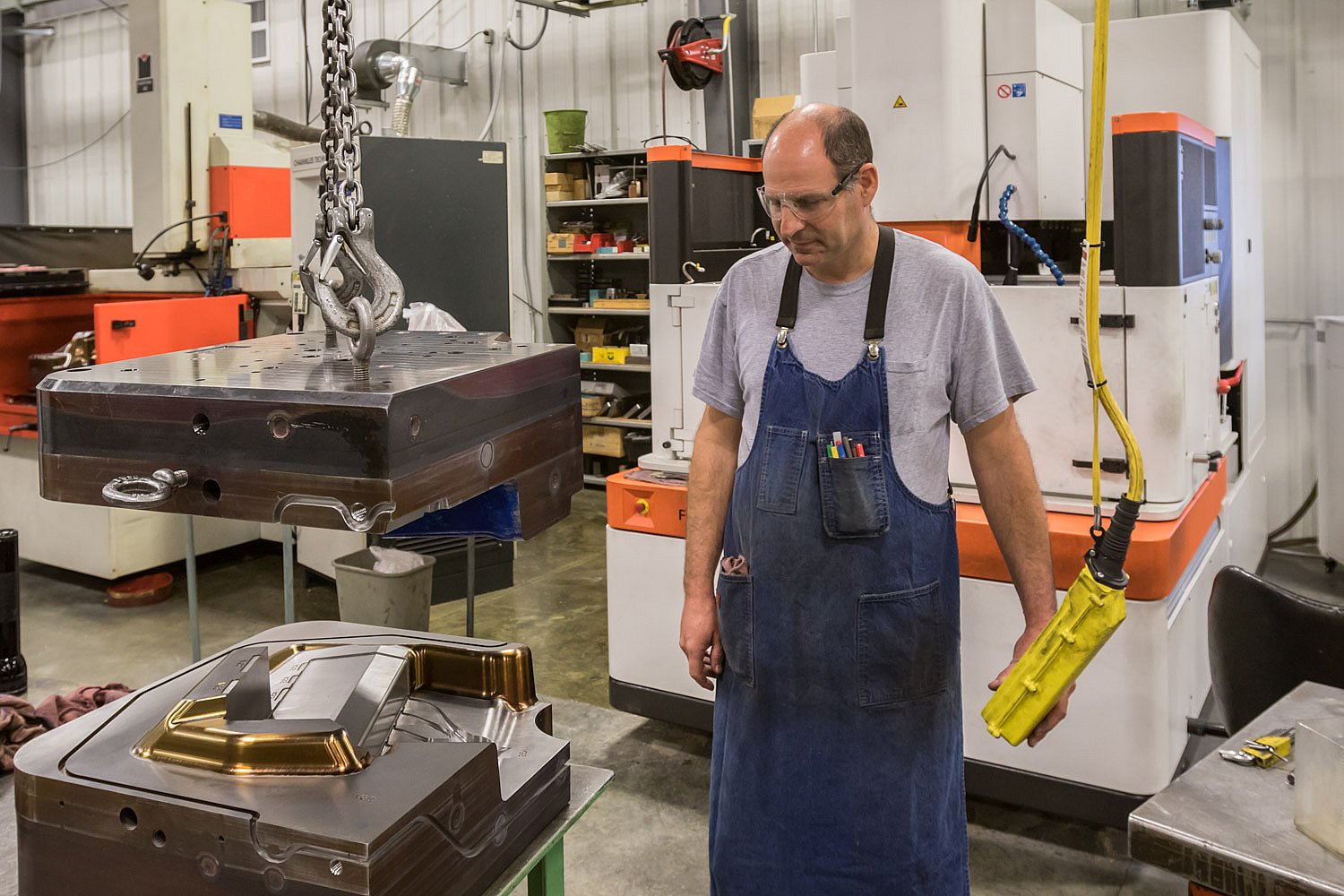 In 1984 Rod and his cousin Richard Nitz partnered, as Gary and Ray chose to move on to other employment and business opportunities. Richard was also a seasoned mold maker and had always wanted to own a shop. They decided to move the equipment to a rental facility in downtown Baroda where they remained for the next 16 years.
In 1991 the Nitz's decided it was a time that Midwest Die has a place to call home and built a new 8,000 sq. ft., climate-controlled facility in the industrial district of Baroda. A 2,000 sq. ft. storage facility followed in 1996. After the "great recession," it was time to add another 8,000 sq. ft. of manufacturing space to accommodate new equipment and facilitate growth. Currently, Midwest Die has approximately 20,000 sq. ft. under roof.
With dedicated and well-trained employees, investment in modern technologies, and attention to quality and customer service, Midwest Die has proven themselves as a trusted and sought after source for die cast tooling.
Our Capabilities
At Midwest Die Corp., we focus on producing the highest-quality die cast dies for aluminum, zinc, and magnesium. But we also manufacture dies that utilize beryllium copper. This amazing copper alloy has the tensile strength of steel but the heat-transfer properties of copper.
Our 13 CNC machines and two EDM machines enable us to work to tolerances of +/- 0.001" for most projects. Extremely delicate work, such as splines, will require tolerances of +/- 0.0005".
Equipment List and Specifications
Machine Make / Model
Type
Axis Travels
Spindle
Max.
Workpiece Limitations
Notes / Features / Vintage
X
Y
Z
to Table
RPM
Wt. (lbs.)
Size - X
Size - Y
Haas VF-2YT
Vert. Mach. Ctr.
30.00
20.00
20.00
24.00
8K
3000
Thru Spindle Coolant 2014
Haas VF-2YT
Vert. Mach. Ctr.
30.00
20.00
20.00
24.00
8K
3000
Thru Spindle Coolant 2018
Haas VF-6
Vert. Mach. Ctr.
63.00
31.00
30.00
34.00
8K
4000
CE Control Retrofit in 2004 1998
Creative Evol. HS-1100
Vert. Mach. Ctr.
43.00
23.50
21.50
29.50
24K
2000
40 x 17 Pallet Changer 2004
Creative Evol. FMC-850
Vert. Mach. Ctr.
33.50
20.00
21.00
27.50
12K
1600
2006
Creative Evol. FMC-1060
Vert. Mach. Ctr.
39.37
23.62
21.65
27.50
15K
2000
43.3
Koma Precision Rotary Table 2011
Creative Evol. FMC-1060
Vert. Mach. Ctr.
39.37
23.62
21.65
27.50
15K
2000
43.3
40 x 17 Pallet Changer / TSC 2016
Creative Evol. HSD-500
Carbon Cutter
20.00
16.00
14.00
20.00
30K
770
600 IPM Max Feedrate 2013
Creative Evol. HMR-1189
Hor. Mach. Ctr.
43.00
31.00
35.00
10K
1430
28" Rotary Table / TSC 2016
Milltronics VM17
Vert. Mach. Ctr.
28.00
14.00
Milltronics MB19
Vert. Mach. Ctr.
31.00
18.00
4K
Charmille Cut E 600
CNC Wire EDM
23.62
15.75
13.78
1000
40
31
2019
Charmille Roboform 40
CNC Sinker EDM
19.50
15.75
23.50
120a
2200
46
30
EROWA, 6 Sta. Changer Retro 2002
(2) Bridgeport Series I
Vertical Mills
9.00
42.00
Bridgeport Series II
Vertical Mill
12.00
56.00
Kent
Surface Grinder
60.00
24.00
1998
Proth
Surface Grinder
30.00
15.00
1985
Haas ST-30
CNC Lathe
12.50
n/a
26.00
3400
21" dia
12" 3-Jaw, 12-Pos. Turret 2014
Victor 1640
Toolroom Lathe
16" dia
1985
DeVleig KM3B
Hor. Boring Mill
6000
48
30
Ancient
Wells
Hor. Cut-off Saw
18.00
inf.
16.00
Wells
Scissor Saw
9.00
inf.
15.00
Material Handling
Bridge Cranes: (2) 5-ton, (1) 7.5-ton, (1) 10-ton, (7) Jib Cranes, 5 & 12k Forklifts, (3) 1/2 ton p/u's & (1) 32k GVRW truck
CAD / CAM
CAD: (3) Siemans NX 11.0, (2) AutoCad Mechanical CAM: (1) Siemans NX 11.0, (3) Surfcam
The Automotive Experts
We're experts in producing die cast dies for the automotive industry. For more than 35 years, we've been instrumental in the manufacture of the following die cast parts:
Structural parts (such as brackets) for automotive suspension and power steering pumps
Transmission housings
Power steering housings
Bell housings
Compressor housings
Engine manifolds
Gas meter housings
Water meter housings
Regulators
Valves
Rack and pinion steering tools (for both electric and hydraulic steering)
Motorcycle brake handles and clutch handles
And More…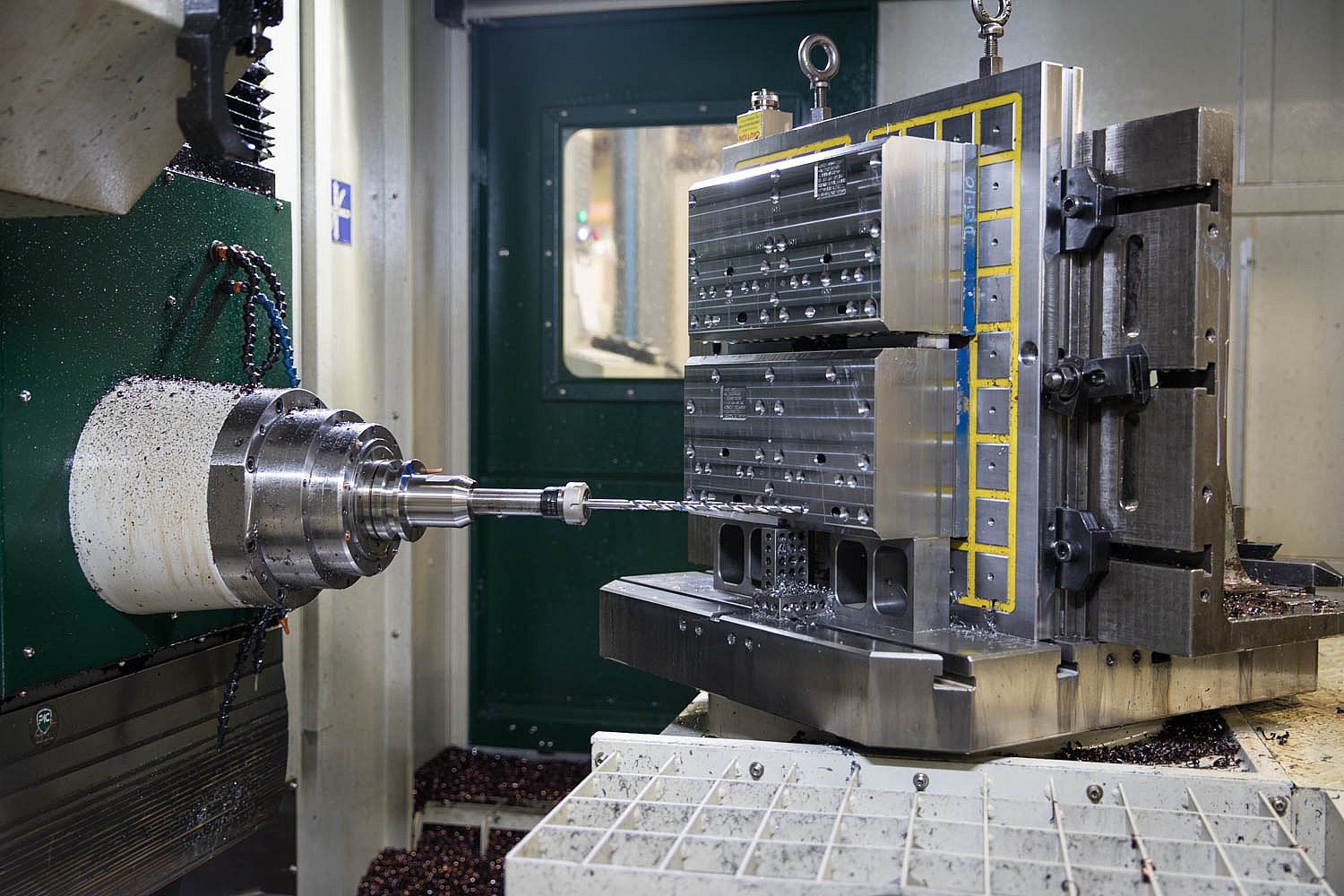 But that's not all. At Midwest Die we also make superior die cast dies for:
Power tool housings
Hardware brackets
Heat sinks for electronics and electrical components
Appliances
Consumer products
In fact, we serve a multitude of industries, in addition to automotive and electronics, including:
Recreation (boating, hunting, fishing, off-road, archery)
Medical
Energy Generation
Aerospace
Heavy Equipment
Defense
Furniture
Our end-users include:
John Deere and other heavy equipment manufacturers
General Motors
Chrysler Automotive
Ford
Honda
Nisson
Mercedes
Detroit Diesel
Harley Davidson
Haworth Furniture
Steel Case Furniture
And to keep us abreast of the industry's most current technological trends and manufacturing processes, we maintain membership in the following associations:
Trust Us
You can trust the professionals at Midwest Die Corp. to produce for you an exceptional die cast die for optimal accuracy and productivity. Our keen attention to detail has made us the industry experts since 1982.
You'll see…The Difference Is in the Details!